---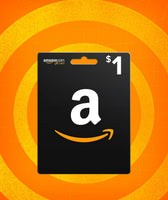 This is your claimable $50 Amazon Gift Card. It's free and yours to spend as you wish. Being the best player has its perks, don't you think? Make sure the e-mail you provide in the next step is the one you use - we'll send the gift card there.
🎁 Digital gift card, use immediately after receiving it.
📧 You can spend it on www.amazon.com.
🎀 Choose how you want to reward yourself. That's exactly what this gift card is made for.